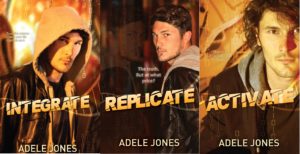 For the next couple of posts I thought I'd follow up my latest blog by sharing some more interviews. But this time it's me being interviewed!
In the interview linked below I'm talking to Wombat Books/Rhiza Press Director, Rochelle Manners, about the Blaine Colton trilogy. This brief chat is a nice prelude to what's coming next time … but more about that then. 😉
For now, I'll hand you over to Rochelle.
Author interview: Blaine Colton trilogy & writing with Rochelle Manners