Much of my poetry explores social justice issues, humanity, natural beauty and spirituality. I like experimenting with both free and traditional forms of versification and have had a selection of poems published both online and in a variety of anthologies. Links to some of these works can be found below, along with examples of my poetry.

Poetry anthologies where you'll find some of my poems (and those of many others)

Veils, Halos and Shackles: International Poetry on the Oppression and Empowerment of Women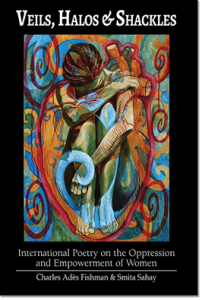 Audio-Visual presentation of 'Severed' from Veils, Halos & Shackles
Poetica Christi – A Lightness of Being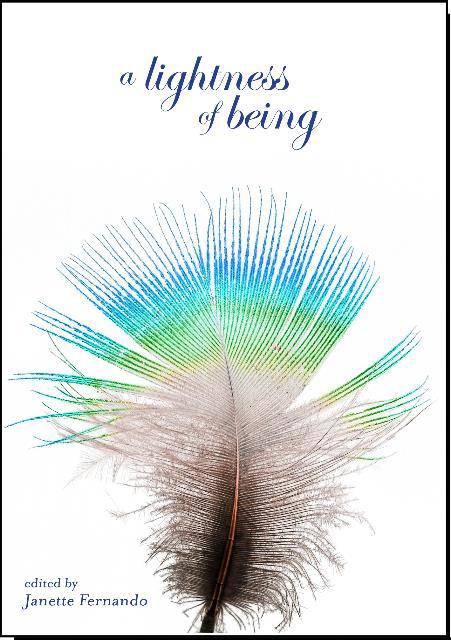 Blue Butterfly Anthologies – Fruit of the Spirit; Word Made Flesh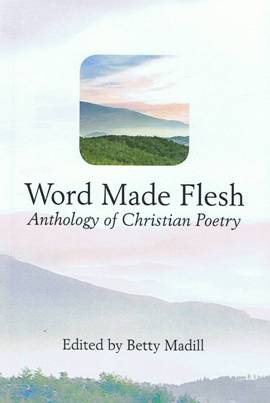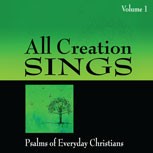 Below are two of my poetic works: Civilised and Family Matters (a Sestina). 
Civilised
Bent, feeble limbs; a pile of sticks beneath a wasted torso
Stale odours swarm into the air, and people swat
Hazy eyes rolled back, concussed by his destitution
Clouded circles waft over the passing throngs
And prickle my sticky skin with their vague awareness
An unwatered plant, his withered, nutrient deprived claws rise
Propped upon sallow-stemmed arms, yellow-brown and wilted
Lips parched flat about a small slot hide his grey, immobile tongue
How can this be in a city leafed with gold?
But my poverty is beyond his grandest imaginings
The concrete presses through paper-thin skin, hard against his bones
Day after day, he casts a gradually fading shadow
Like a shrub in craggy rocks, he survives against the odds
Until swept off as dust to mar the pavement no more
A small, battered tin heckles my passing
Transparent; his filthy shirt veils the trenches of his ribs
Hollow tinks from a few coins mock the heart of charity
Why must he stare in his strategic misery and compel shame?
Are tourists an imported antidote to his pathetic existence?
Fear and repulsion compel my steps to quicken
Yet, I want to be the Samaritan, not a Levite or a priest
Instead I steal away and comfort myself with a clutter of scheduled tours
What difference would it make?  Can one dog lick his many sores?
Besides, one cannot change the world with a few baht
Pointless currency conversions tick over in my head
An air-conditioned shopping centre breathes away the hot Thai afternoon
Faces are different but it is a familiar, global setting: for me
Away from the bold, confronting markets I find civility and practiced smiles
"You buy, cheap," fades as I senselessly scan the pretty products
There is nothing I need so why do I even look?
Folly scuffs its bony finger against my side
While a beggar starves to death on a dirty Bangkok street
~2nd Prize, USQ Poetry Competition 2008
Family Matters
His hands are large, dark and stained; creasy,
with greasy mechanics and the aroma of earth,
which are a part of him.  Scars are incidental
and make odd marks on his broad, flat palms.
Like him, I am quick tempered and stubborn,
and like his large file, sometimes rasp our family.
But it's only momentary, because we are family,
and it won't matter, even when we're bent and creasy.
They know that even then I'll be as stubborn.
For as long as I live and breathe on this earth
the lines will fall straight along my palm,
with deviations only incidental.
Ivory and ebony, a scale with incidentals,
so are the far spread members of my family.
From the bushies to those living amongst palms.
Bound by blood, even when the road gets creasy
and obscure.  No matter where I am on the earth,
they'll stand up and for my sake be stubborn.
She is fiercely independent.  Stubborn.
Like me. But in time this incidental
will yield an inner strength for life on earth.
And teach me patience!  The first of our own family.
Beautiful, yet so revealing of my cracked and creasy
soul.  Even so, she readily clasps my outstretched palm.
Like the unyielding, thick-trunk palm
rattling high above our yard, so are they stubborn.
Here in their winter years, so grey and creasy.
Why don't they see that distance is incidental?
With technology they'll still be close to family,
for as long as they remain upon the earth.
But scattered like leaves across the earth
we become.  With the helm hard against our palm
steering our passage, balancing work, family
and life, we become consumed.  Stubborn,
we can forget they are not merely incidentals,
and that they were once not old and creasy.
And creasy we too will be, when long on this earth.
Incidental, this life we hold so precariously in our palm,
for which we are so stubborn.  All for the sake of family.
~Commended – Gum Blossoms 2010 Poetry Competition